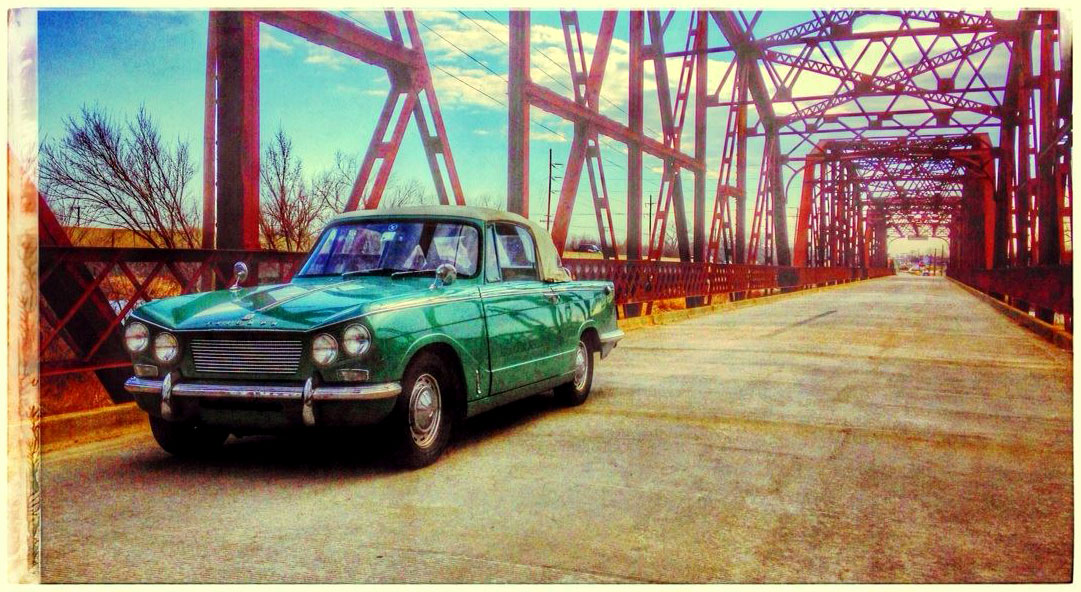 Ongoing maintenance is a part of the Triumph enthusiast's car hobby. If you choose to perform your own maintenance, these pages are intended to provide some helpful hints. Most of the information herein will pertain to most Triumph models. As with all areas of the Vintage Triumph Register, contributions to these pages are always welcome.
The information in this handbook is organized according to the "system" of the car of which it is a part. Some items which don't fit in any particular system, but which pertain to the whole car are in a "Miscellaneous" Category.
The Vintage Triumph Register takes no responsibility for any problems you may encounter following the advice given herein. Take all suggestions with a grain of salt, and be sure to use your own common sense — it's your car, and your health at stake!
Body:

Chassis/Frame:


Electricals:

Alternator / Generator:
Battery
Ignition System
Instruments
Lighting
Starter
Wipers and Washers
Wiring

Interior:

Carpets
Dashboard (Fascia Panel)
Dash Top Pad
Seats

TR6 Seatbelts — the two basic types used, and approximate switchover point

Top:
Audio

Mechanicals:

Brakes:
Cooling System:
Drivetrain:

Engine / Gearbox / Diff / Body Numbers — [removed bad link] identify that used part in the corner of the garage…
Clutch
Differential / Rear Axle
Engine
Gearbox (Transmission)

Emissions Equipment
Exhaust System
Fuel System
Heating and Ventilation
Steering
Suspension
Tires
Wheels

Miscellaneous: