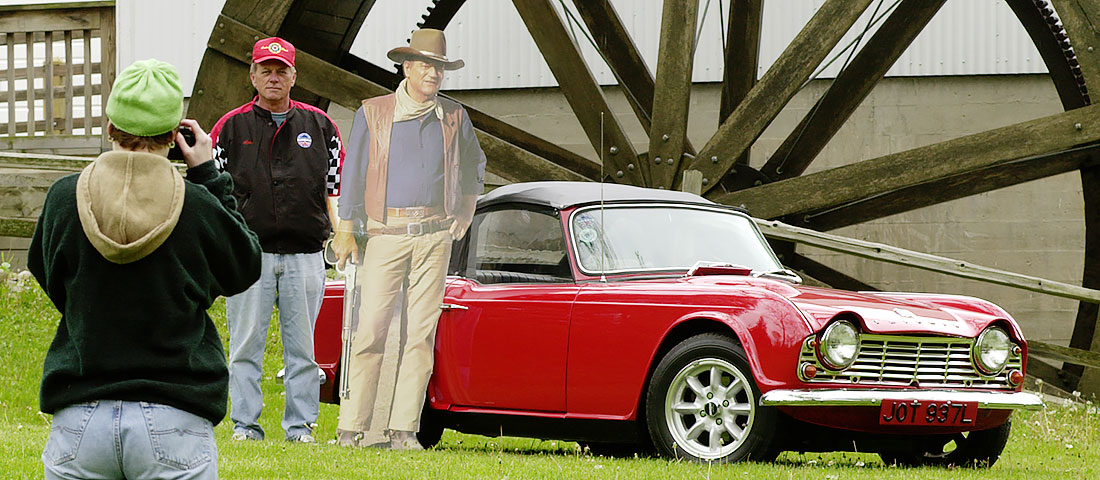 Your Member Profile
Log into your membership profile to accomplish any of the following tasks:
Obtain your member number
Change your personal information such as mailing address, email address, club affiliation, etc.
View your membership expiration date
Renew your membership
First, log in to your profile…
On the VTR homepage, there is a box in the right column, "Manage Your Membership". Log in with the username and passsword you created when you joined VTR. If you have forgotten either your user name or password (or did not join online), use the light blue "Lost Password" link at the bottom of the box.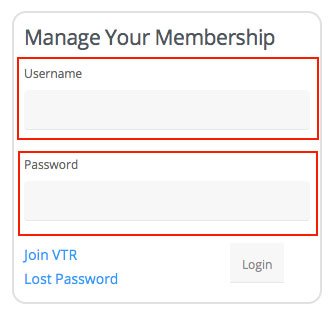 After successfully logging in, you will see the "VTR Member Info" box in place of the "Manage Your Membership" box.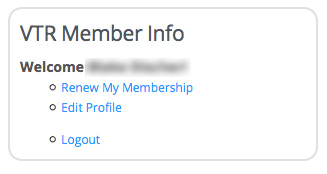 Logged in? Great!
Here's how to accomplish various tasks…